Running Livekeys
When opening Livekeys for the first time, you will be prompted to take a short tour of the application. The tour will go through the user interfaces and will show you how to create your first project.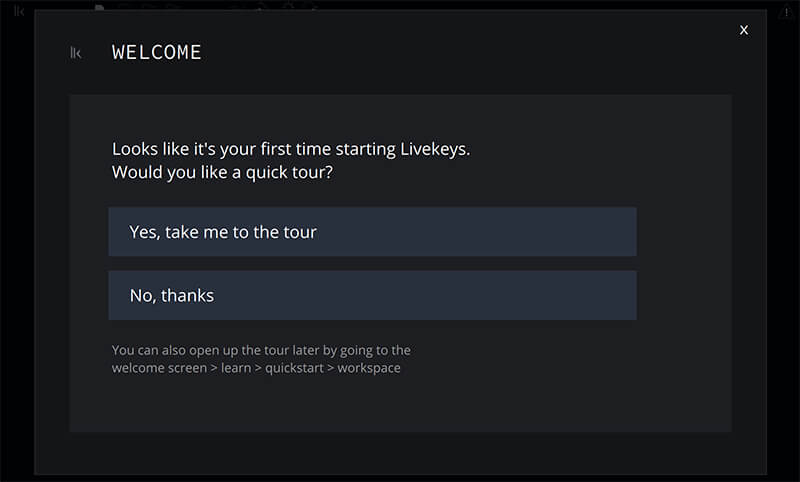 The 2 chapters in the tour, together with other tutorials and sample projects are available at the startup screeen. You can open the startup screen anytime by clicking on the Livekeys logo: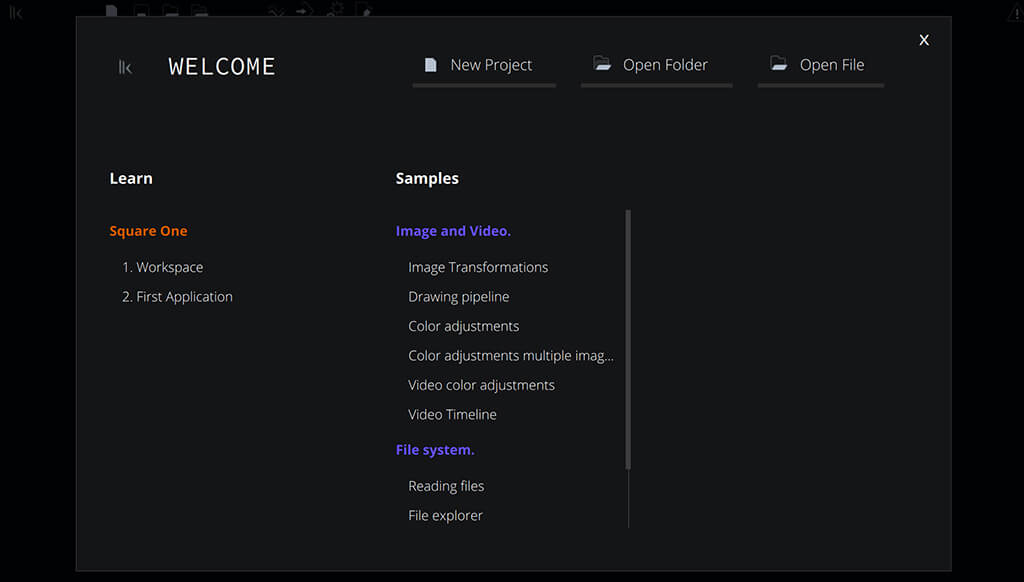 All the tutorials and samples are interactive, and it's the best way to understand how to work with Livekeys. Each one contains a documentation page, together with a playground to understand each setting.
Each tutorial/sample acts like a Livekeys project, which you can create by yourself. The projects section explains how projects are structured.